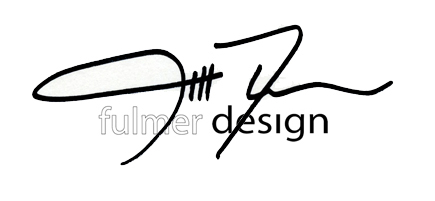 My formal art training began when I was in school at Wabash College, a small all male liberal arts institution in Central Indiana. There I studied primarily the visual arts (painting concentration), mathematics, and biology until I decided that I wanted to devote an even greater percentage of my education to art and only pursued biology and math as minor areas of study. Biology and especially ecology have continued to make up a big part of my creative endeavors and this is apparent in much of my work. Although I studied all forms of art, I felt that at this point in my life I wanted to dedicate most of my creative time to painting until my last year at Wabash. During my senior year I began thinking about graduate school and about what type of artist I would like to become. At the same time I began studying more advanced sculptural concepts / techniques and fell in love with the sculptural processes.
In 1997 I was given the opportunity to further investigate sculpture in the graduate program at the University of Nevada Las Vegas. There, I not only studied sculpture, but computer design, art theory, drawing, and ceramics. At UNLV I had the opportunity to explore artistically as well as gain experience teaching and continue working in a gallery setting. I received my Master of Fine Arts degree at the end of the spring semester, 2000, upon completion of my Masterís Thesis Exhibition and Written Thesis.
Since earning my Master of Fine Arts degree I have continued producing artwork, exhibiting, and teaching studio art at the college level. I have taught a range of courses at the University of Nevada Las Vegas , Wabash College , Herron School of Art , and the College of Southern Nevada . I also combine my love of teaching and of creating by sharing my services in the community. Whether it be guiding elementary school students through exhibitions, or working on mural projects with ďat-riskĒ youth, giving lectures to community groups, acting as a juror at an elementary school art competition , or working with architects to improve public buildings, I have always enjoyed giving back to the community in which I live.
I have exhibited both regionally and nationally with many shows in the Las Vegas area and in the Mid-Western United States. I have also received distinctions including a Graduate Student Association Grant, the Paul J. Husting Award for outstanding work in art, a Lily Teaching Fellowship, and several commissions through the City of Las Vegas Arts Commission and the Clark County Department of Parks and Recreation.
The art pieces depicted in this site are representations of both new and older work. In this new work sections I am attempting to be selective in my use of two-dimensional and three dimensional design elements resulting in work that is not quite sculpture, but not quite painting. They are what I have come to think of as, drawings in space. They employ the two-dimensional ideas of line and form that I have investigated in my early studies with space, light, and sculptural processes that I have continued to explore.